Butterflys of Blackburn, 11 King St, Nunawading VIC 3131, Australia
Place Types:
Address:
11 King St, Nunawading VIC 3131, Australia
Phone number:
+61398780011
Image: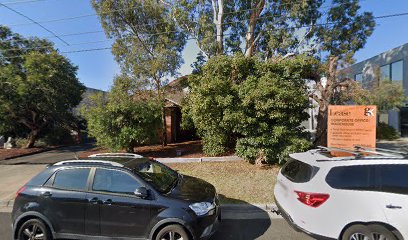 Reviews:
Below you can find some outstanding rating from reviewers of Butterflys of Blackburn, 11 King St, Nunawading VIC 3131, Australia

a year ago
No issue with the lady I have seen a few times. The place is decent enough , too. Website is a disaster , though. Still says the place is closed , a week after they re-opened. and six days after I pointed it out to them. Also made a booking through the website and asked them to confirm. They did not bother to do so. Note too that twice I posted positive reviews for this lady and they were both deleted. Butterflies need to learn that there are other places where custom is more valued. This week , my money was spent at another place , where I was treated well and will re-visit.

8

Share

a year ago
I 've been in this place a month ago, Rosebella was the lady tanned , she stated Malaysian , she had very good intro , so interested in her , hence did a long booking, she started well , unfortunately she changed way of talking and felt rude a bit later , realised she was no patient to understand or listen her client , as I always behave politely in these places, some of the services she did sort of anger, if you are just doing it money without any sincerity, but a client comes here with some expectation , maybe he 'is there with his that whole day's income , it is not fair!! plz don't waste your money , and ruin your mood with Rosebella , hop they learn in future a bit of aussi way of respect towards clients.

4

Share
Response from the owner a year ago
Hello Martin, we are so sorry that you did not have a good experience with Rosebella, unfortunately we are not able to control the experience in the room, as with all personal interactions some people click and some don't, we have a great selection, with new ladies starting regularly, we hope that you give us another chance and that your next visit lives up to all of your expectations.

2 years ago
Saw a pretty Japanese girl called Chika. Payed extra for girlfriend kissing and got nothing back In return. She kept tilting her head away to make it nearly impossible to kiss her. Needless to say I didn't finish and it was the worst booking I've ver had. Got zero help from reception as well. If I could give ZERO STARS I would. AVOID AT ALL COSTS !!!!

6

Share
kyllie rosendale
5 reviews

a year ago
i work here my name is dana come book me i work wednesday thursday friday saturday sunday nights 8 till late xxxx see you soon xx

8

Share

3 years ago
WOW MIA was unbelievable I'm definitely going back

3

Share

2 years ago
Lovely butterflies 😋

4

Share

2 years ago
very very bad service.

4

Share
Dean Borthwick
Local Guide · 25 reviews

2 years ago
Isabelle *****

1

Share

a year ago
Map:
- You can see the location or route as well as to get directions to the Butterflys of Blackburn, 11 King St, Nunawading VIC 3131, Australia via Google Map below:
Searches related:
- Many people are still looking for the key words relating to Butterflys of Blackburn 11 King St, Nunawading VIC 3131, Australia:
Butterflys of Blackburn
butterflys of blackburn nunawading vic 3131
butterfly of blackburn
butterflies of blackburn
11 King St, Nunawading VIC 3131, Australia